Upcoming Productions
See what's playing at Theatre Unbound
About Theatre Unbound
In today's American theatre scene, only 18% of plays are written or directed by women. Theatre Unbound is changing that.
Thought-provoking live theatre conceived and created by women.
We provide audiences with engaging, rarely-seen perspectives on issues that are relevant and universal.

Theatre Unbound productions have given opportunities to 137 female directors, 435 female actors, 109 male actors, and 126 female playwrights from the 10th century to the 21st.

Artistic Director Stacey Poirier has been named Favorite Minnesota Role Model for Women in the Arts by Minnesota Women's Press. Our all-female production of Julius Caesar won an Ivey Award for Inventive Reinterpretation.
Latest news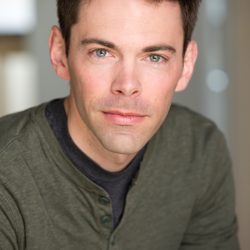 "Four very different stories performed by the same group of actors that can be enjoyed on their own, but also compared to one another...a great and important experience at the theatre."
Brian first appeared on stage with Theatre Saint Paul at the age of four.
Previous
Next