PAST PRODUCTION:
Motherhood Out Loud
October 4-19, 2014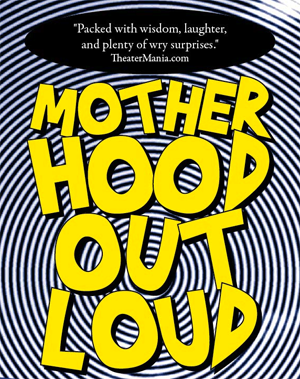 Written by Leslie Ayvazian, Brooke Berman, David Cale, Jessica Goldberg, Beth Henley, Lameece Issaq, Claire LaZebnik, Lisa Loomer, Michele Lowe, Marco Pennette, Theresa Rebeck, Luanne Rice, Annie Weisman and Cheryl L. West
Conceived by Susan R. Rose and Joan Stein
Directed by Julie Phillips
There's a wealth of plays about bad mothers. Think August: Osage County, think Medea. Where are the plays about the joyful, silly, heartbreaking, sometimes maddening things that go along with having a mother or being a mother? It's a universal experience, after all - everyone has a mother, or someone like a mother. Motherhood Out Loud fills that gap.
One mother expresses her anxiety over explaining adoption to her adopted daughter, another relates the story of realizing her child is transgender, while yet another conveys her pride and worry for a child in the military. But that's just the tip of the iceberg! A gay couple recounts their search for a surrogate, a Muslim mother celebrates her daughter's first menstruation, a young girl and her great-grandmother have a sidesplitting conversation about birth control options. The stories and sentiments are as varied as the wide range of playwrights commissioned to bring this collective experience together.
Both hilarious and heartbreaking, join Theatre Unbound on this rollercoaster ride of joys, sorrows and perplexities we all share by having or being a mother.
"Performed with humor and a lightness that made fun of "Mom" while still completely respecting the hard work she puts in every day." - Aisle Say Twin Cities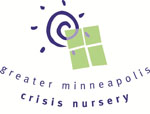 Appropriate for ages 14+.
10% of all full price tickets will be donated to Greater Minneapolis Crisis Nursery.
Featuring: Charla Marie Bailey, Shana Berg, James Lekvin, Stacey Poirier and Renee Karen Werbowski
Creative Team: Stephanie Brown, Shannon Morgan, Courtney Schmitz and Dixie Treichel
Performance Location
Open Eye Figure Theater
506 East 24th Street
Minneapolis, MN 55404
Free Parking at Lutheran Social Services - SE corner of 24th St. & Portland Ave.
Performance Dates
October 4 - 7:30 PM (Opening)
October 5 - 2:00 PM
October 6 - 7:30 PM (Pay What You Can)
October 10 - 7:30 PM
October 11 - 7:30 PM
October 12 - 2:00 PM
October 17 - 7:30 PM
October 18 - 7:30 PM
October 19 - 2:00 PM
Buy Tickets
Purchase tickets online or at the door.
Press
Press Release
Mpls-St. Paul Magazine Fall Arts Preview
E-Postcard
Aisle Say Review
Production Photos